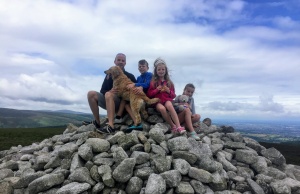 I always enjoy a good walk or hike, whether it is with my family, my dog or both. I love getting outdoors, especially on the weekends. I am from France originally, so when I moved in Dublin some years back,  I thought it was great to have the proximity of Dublin mountains. But I always found difficult to find a good resource to help us find where to go on the weekends or after work- one that quickly gave me the information I needed to decide on a hike.
So I decided to create one.
My hope is to help other families like ours to get out of the house and onto the trail!